Maxi Cosi Cabriofix - 2017 Collection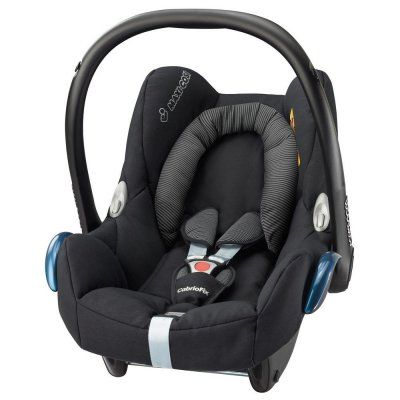 Maxi Cosi Cabriofix - 2017 Collection

Maxi Cosi CabrioFix
---
Maxi Cosi Cabriofix product page

---
Group 0+ // From birth up to 12 month // 0 - 13 kg
5 options to mount:
with 3-point harnesswith the FamilyFixwith the Maxi Cosi EasyBase2with the Maxi Cosi EasyBasewith the Maxi Cosi EasyFix
Babies like to sleep while driving in the car seat - let it continue sweet dream! Because with the Maxi-Cosi CabrioFix baby car seat, which can be combined with almost any stroller as a practical travel system, you only need to take the car seat out of the car and hit the stroller? as the baby continues to sleep undisturbed.
But that flexibility is not enough: The CabrioFix can be used in combination with the Isofix base FamilyFix or Easy Base 2, but also attach easily with the standard three-point belt of the car. In CabrioFix your children travelling any time comfortable and extremely safe: The Maxi-Cosi CabrioFix infant car seat with the first rating "Very good" awarded by independent test institutes.
Babyies comfort
Snug fit for babyIncludes removable support pillow with headhugger for smaller babies, belt padsand integrated sun canopyOne-pull harness adjustmentBelt hooks keep harness out of the way for easy in and out of baby
Ease of use
Fits all Maxi-Cosi and Quinny pushchairs and buggies to form a practical and stylishtravel systemWhen used with EasyBase 2 no need to attach seat with seat belt, just click and goConvenient carry handleStorage compartmentCover easy to remove for washing
FREE DELIVERY