Chicco sport Stroller Urban - 2015 collection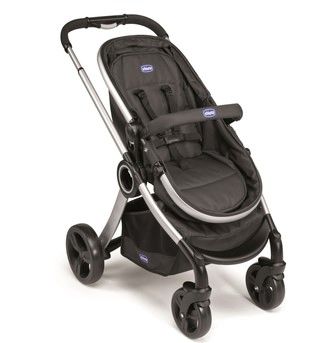 Chicco sport Stroller Urban - 2015 collection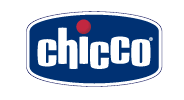 Chicco sport stroller Urban
The Chicco sport stroller Urban provides a versatile usage and convinces through a maximum of comfort. The special feature: the seat unit is convertible into a spacious carrycot with only a few hand motions. Thereby you and your sunshine may enjoy driving enjoyment already from the birth.
The anodized aluminum-frame is equipped with a four-fold telescope push-handle so that the height can perfectly be adapted. The swiveling front wheels offer maneuverability. Depending on your requirements and the road surface they can be locked. Together folded the sport stroller becomes very compact and is simply stow able. The shopping basket has a lot of space for the most essential utensils.
For a little nap in between is the backrest adjustable with only one hand. The five-point-safety belt and the detachable safety bar protect your darling from falling out or standing up. Thanks to the adjustable footrest your honey is given a perfect sitting and reclining comfort. Depending on your desire you can decide reversing the seat unit forwards directed or against driving direction.
In combination with the Chicco "Color package" (not included in delivery) the sport stroller can be completed because this package contains a convertible canopy, a leg-cover, a seat-reducer and belt-pads.
The delivery also includes a rain cover and a soft mattress for the usage of the carrycot-version.
Product details:

modern innovative design
anodized aluminum frame
four-fold telescope push-handle
detachable padded front safety bar
one-hand operation of the backrest
adjustable footrest
seat unit can be used forwards directed and against driving direction
sport seat unit convertible into a carrycot
separate available: "Color package" (convertible canopy, leg-cover, seat-reducer
and belt-pads
FREE DELIVERY