Chicco Multiway Evo - 2016 collection
Chicco Multiway Evo - 2016 collection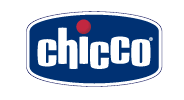 Chicco Multiway Evo
Do you need a stroller who masters all ways and is at the same time comfortable and anyway safe? Then you would make the right decision if you should choose the Chicco sports stroller Multiway Evo.
Comfortably on all paths and road surfaces it will be faithful on your side. Thanks to its four big and well profiled wheels and the stroller-frame equipped with a shock-absorber feature it is very maneuverable on each road surface whether in countryside or city. With a Multiway you will always be safe on the road.
The seat surface is very spacious and wide and the attached soft safety bar gives security. Due to the additional belt-interlock your sunshine is best protected against falling out of the stroller. Should your honey become tired and need to rest after a long walk you can simply adjust the backrest down to five levels into the reclining position. Thereby nothing will stand in the way for a little nap in between. The large canopy protects your cutie against sun, wind and weather. Through the viewing window you can have your babe always in your sight.

The Chicco sport stroller is outfitted with the sun protection factor UV 50+ which twice protects your darling against sun radiations. Even in the darkness you can ride safe. The shoulder belts as well as the belt-interlock are furnished with reflectors so that you can well be seen when you ride through the darkness. The stroller frame is easy foldable together and transportable because it is ultra-light and compact. The carrier-handle will make the carrying much handier. The front wheels are removable, also swiveling and lockable. All four wheels have the so-called "Offroad-wheel-equipment" with an extra deep profile. A spacious shopping basket offers enough space for the shopping or the most essential utensils.

When you like to explore new areas but nevertheless wants to drive with safety then is the Chicco sports stroller Multiway Evo a good option. Equipped with such high-quality wheels nothing can stand in your way. The delivery also contains a warm leg-cover and a rain cover which also speak for this stroller.

Product details:
accompanies on all paths and road surfaces




four removable dual-wheels (200 mm diameter, 55 mm wheel-profile)




front wheels swiveling and lockable




"Offroad-wheel-equipment" extra deep profile




shock-absorber feature




wide and spacious seat surface




soft and safe safety bar




large convertible canopy with integrated viewing window and UV 50+ protection




reflector stripes on shoulder pads and belt-interlock




backrest five-fold adjustable downwards into the reclining position




carrier-handle




spacious shopping basket with a lot of space




ultra-light compact stroller frame




suitable already from the birth up to a body weight of 15 kg



FREE DELIVERY