Chicco LiteWay - 2015 collection
Chicco LiteWay - 2015 collection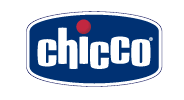 Chicco LiteWay
The Chicco Buggy Lite Way convinces through its innovative, unique styling, top equipment and top functionality.
The Chicco Buggy Lite Way is licensed from birth (0m+) already. The light-weight aluminum frame of the buggy has got a weight of 7 kg. You can adjust the back rest at five levels with one hand only. So you get the possibility to adjust the backrest into reclining position if your little sweetheart needs a little nap. The multiple adjustable leg rest offers perfect support and ensures a high sitting comfort.
Thanks to the five-point-safety-belt with safety lock your sunshine always rides secure. If the seat cover of the Chicco Lite Way became dirty it is removable and wipeable.
The buggy is featured with four wheels. The two rear wheels have got a dual tyre equipment with a twin break. The Chicco buggy Lite Way is simple foldable thanks to its closing mechanism made of aluminum. You can fix the three-in-one utensil pocket at the soft-touch-push handles or wear it as backpack – so the most important utensils are always ready to hand. Furthermore the Cabrio canopy top and rain cover are included in delivery, too.
Product overview:
push handles from soft anti-slip material
five-point-safety-belt-system
backrest adjustable at five levels
adjustable leg rest
spacious shopping basket
twin breaks
swiveling and lockable front wheels
wide reclining area
light-weight frame, compact foldable
including rain cover
including safety bar
weight: 7,5 kg
FREE DELIVERY